Welcome to STARTING POINT!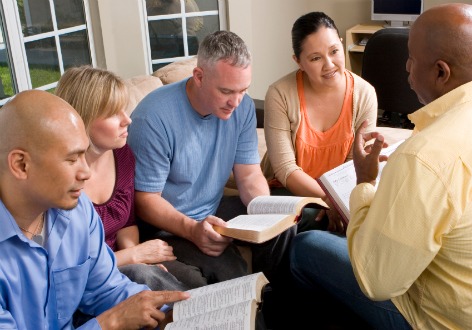 Starting point is an in-home discussion and study group that meets once a week, for about 8-10 weeks. In our groups, we use a specific curriculum, written by epic church which is designed to help you in a few of ways that we think are very important.
Starting point will help you get familiar with epic church and it's a great way to find your fit. In a Starting Point group, you will make meaningful friendships that may last for the rest of your life. You will have a chance to meet and get to know some of the leaders at epic church along the way.
In a starting point you will study and discuss, in a relaxed and accepting environment, some of the core beliefs of Christianity, helping you get started in a personal relationship with Christ or jump starting your relationship with Christ if you have been inactive for a while. These are generally the most vivid and exciting discussions during our time together.
A Starting Point group is the best possible way to get started in a life group. Life groups are a core ministry of our church and we hope that everyone who calls epic home will find a life group family for personal support in our spiritual journey and as a primary vehicle for spiritual growth. Find out more.
What should I expect at starting point?
A relaxed and friendly environment.
We usually have some snacks together to start each of our group gatherings.
The starting point leader will make sure that the discussion stays on course and ends on time.
A vibrant discussion with a study guide.
NO HOMEWORK. Our curriculum has some optional take home reading that can enhance your personal study of some of the topics and deepen our discussion, should the members of the group decide to use them.
A safe environment that embraces differing perspectives while presenting the epic perspective.
How can I get started in a starting point group?
Contact Kevin Dalafu
Register at one of our Newcomers Gatherings. See the calendar of events to find the next one.
Register for one online by following the link below.