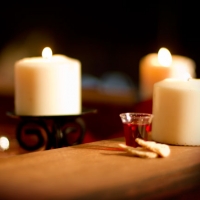 Thanks and Giving 2014
By Bruce Kane | December 19, 2014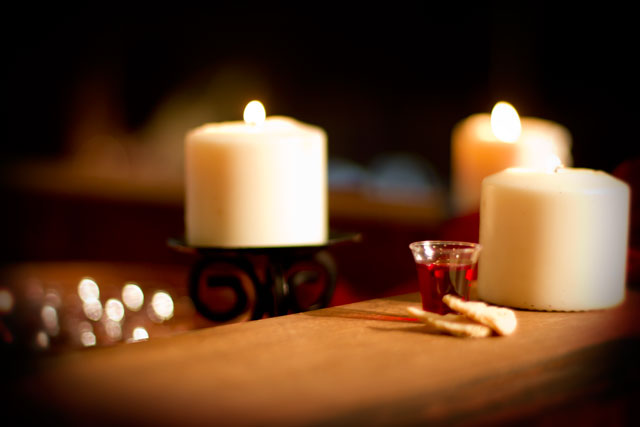 On Sunday, November 23, 2014 our congregation gathered to celebrate Thanksgiving in our traditional way. We had taken one day of our work week to work and pray for the world's hungry. And having prayed throughout that day, on Sunday we brought our day's wages to church to offer that amount as a special gift, sent through Convoy of Hope, to defeat world hunger.

This year, we entered and wrote out an expression of our gratitude on a small stone, much like the heros of the Old Testament built altars of stone in places where they had met God and been blessed. We then placed that stone on a table marked with descriptions of God's character.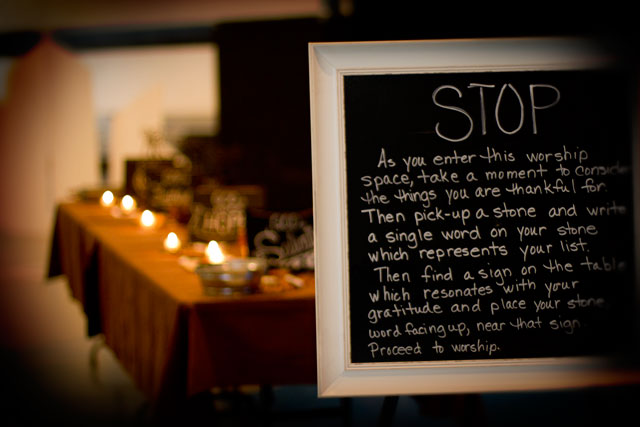 During our worship gathering we celebrated communion, the Christian feast of belonging to God. In response to the communion celebration of God's greatest gift to us, we took the offering of our day's wages and placed it beneath our small stone and lit a candle.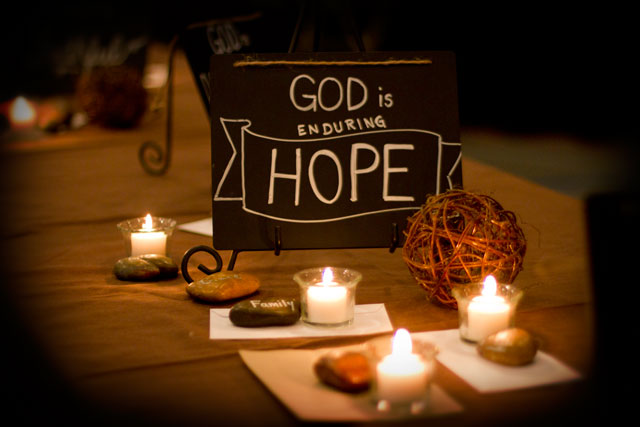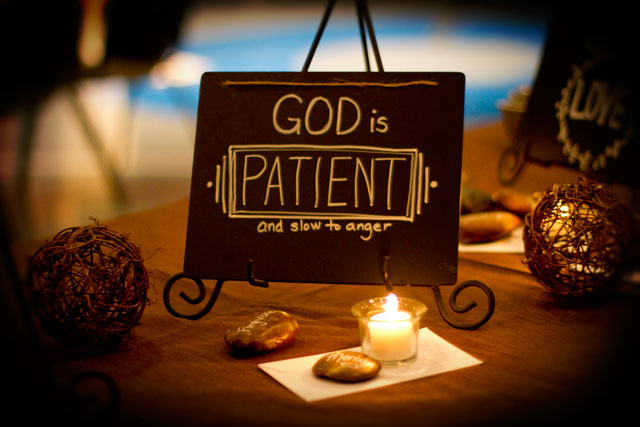 On our Thanks and Giving Sunday we raised $1,800.00 for the world's underfed.
Back